Introduction to First-Year Writing
Writing at Middle Tennessee State University 
On behalf of the English Department at Middle Tennessee State University (MTSU), WELCOME to English 1020: Research and Argumentative Writing! MTSU's two-semester, first-year writing sequence (see Figure 1) is designed to support your growth as a reader, writer, and communicator. This course textbook is an Open Educational Resource (OER) designed to be accessible to students and faculty and to reduce the overall cost of course materials. This OER was made possible with the generous support of the MTSU Provost's Office and the Tennessee Board of Regents. It includes specific information about writing at MTSU as well as peer-reviewed articles about the writing process. Along with the GenEd Magazine (GEM), this OER will support your reading, writing, and thinking in ENGL 1020.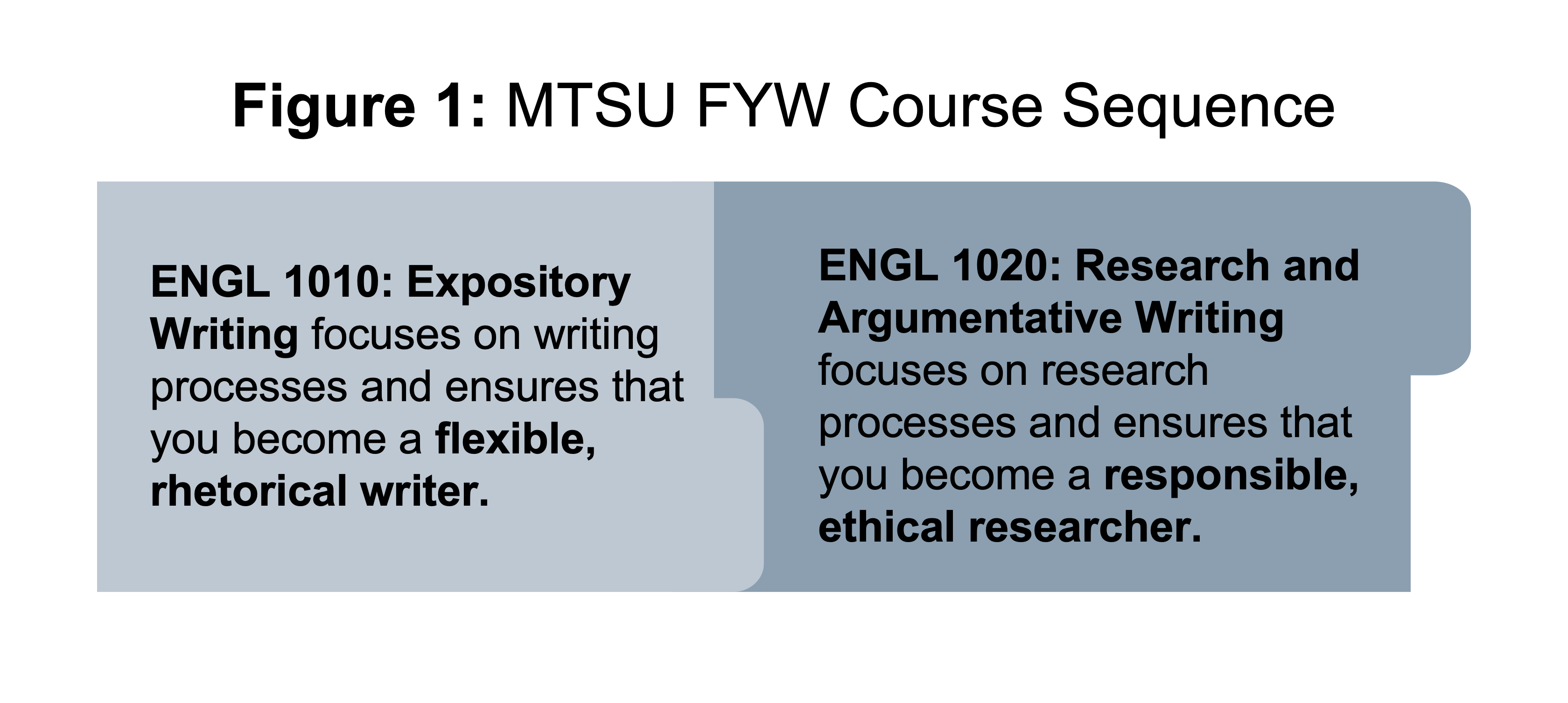 We're glad you're taking the second course in our first-year writing (FYW) sequence. In this chapter of our custom open-access textbook, you'll find three sections:
The objectives targeted in Introduction to First-Year Writing are Composing Processes and Integrative Thinking. In Chapter 1 and Chapter 3, readers will take a deeper dive into the writing process for ENGL 1020 (Composing Processes). Chapter 2 addresses key resources for writing success at MTSU, including the University Writing Center and other online writing resources that help students cultivate writing skills (Integrative Thinking).
Media Attributions
Figure 1: MTSU FYW Course Sequence (Credit: Dr. Erica Stone)